Following the recent death of Queen Elizabeth II, a new era of King Charles III has begun. After a record-breaking reign, unpicking her name, image and iconography from the fabric of national life in the UK will take much longer to process. However, the priorities of the changes are now becoming clear with new bank notes, coins, stamps and postboxes already in transition.
In a synchronised effort to announce the changes, Buckingham Palace, the Bank of England, the Royal Mint, and Royal Mail have released information about the King's cypher and how money and mail will be affected.
Here's a summary of the national changes that will affect Britons following the new reign.
The changes
The new cypher
The Queen's initials are currently seen on post boxes, uniforms, and government signage across the country. The new cypher for King Charles released on 27 September will soon be used instead.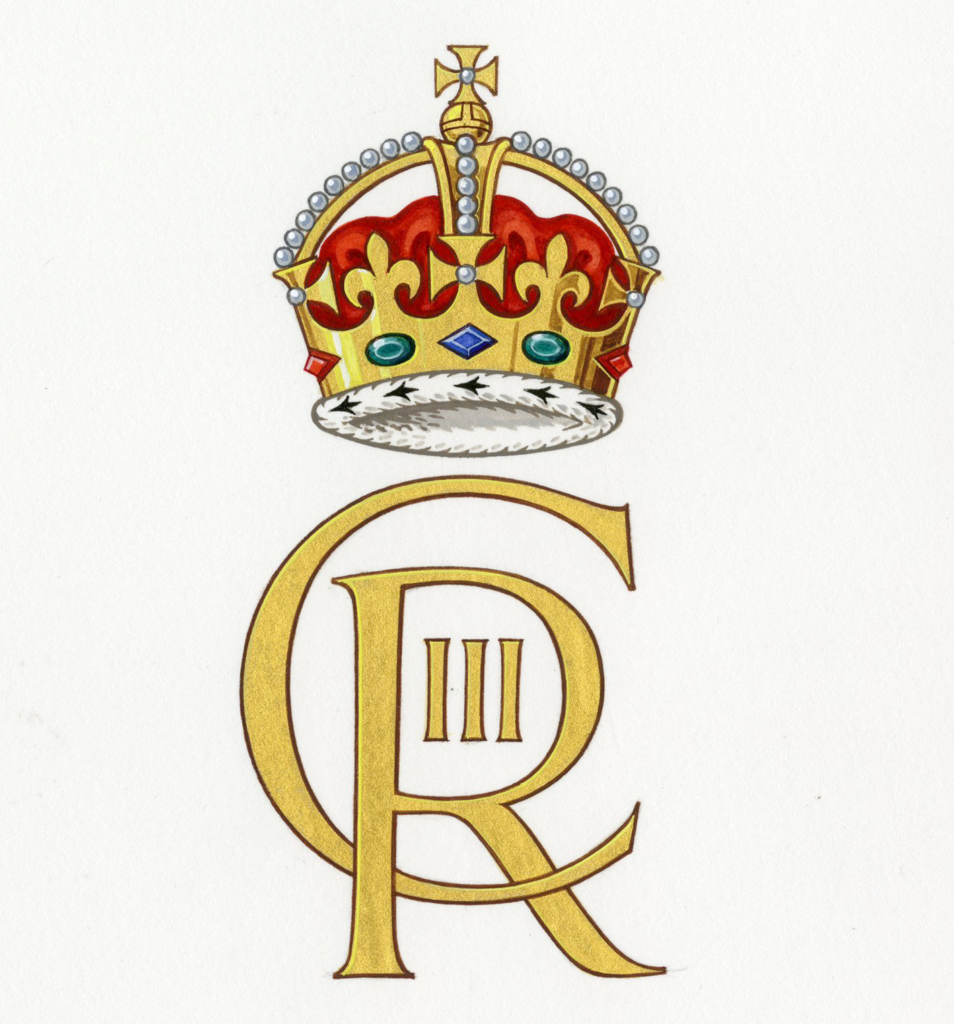 The King's initial C intertwined with the letter R for Rex – Latin for King – with III within the R denoting Charles III, with the crown above the letters of King Charles III.
The Palace outlined that the cypher, which was designed by the College of Arms, will appear on government buildings, state documents and on some postboxes. "The decision to replace cyphers will be at the discretion of individual organisations, and the process will be gradual," the Palace emphasised.
Bank notes
The UK's central bank, the Bank of England, confirmed that the new portrait of King Charles will be revealed by the end of the year and added to new bank notes that will enter circulation by mid-2024. This change will be seen across all bank notes (£5, £10, £20, and £50 notes). The bank said in a statement: "Current banknotes featuring the Queen will continue to be a legal tender and will only be removed from circulation once they become worn or damaged."
The process of recall and replacement of notes is estimated to take two years, as there are 4.5bn sterling banknotes in circulation with the Queen's face on them, worth a combined £80bn. When the latest synthetic notes were issued, this process took the Bank of England 16 months for the £50 note alone[1].
The Queen's head also features on some banknotes in Canada, on coins in New Zealand, and on all coins and notes issued by the Eastern Caribbean central bank, as well as other parts of the Commonwealth.
Coins
The Royal Mint announced that new coins will enter circulation, although coins with the effigy of Queen Elizabeth II will remain legal tender. Looking at the wider picture, there are approximately 27 billion coins currently circulating in the UK bearing the effigy of Queen Elizabeth II. These will be replaced over time as they become damaged or worn and to meet the demand for additional coins[2]. Thus, meaning that coinage of King Charles III and Queen Elizabeth II will co-circulate for many years to come.
On 10th October, a commemorative 50p coin has been unveiled by the Royal Mint to mark the BBC's centenary[3]. The coin pays tribute to the BBC's 100 years of global reach and features an image of the Queen rather than King Charles. The coins were produced before the Queen died in September and will not be re-struck to "minimise waste or unnecessary environmental impact".
Stamps and postboxes
Royal Mail has issued an announcement on stamps, stating that the current image of Queen Elizabeth used on everyday stamps will be updated to feature an image of King Charles. Royal Mail said: "His Majesty will appear on new 1st and 2nd Class Definitive stamps, as well as all those of other values".
In line with past practices, all existing postboxes will remain unchanged. Royal Mail said: "Postboxes already in production or being prepared for installation, will also retain the insignia of Queen Elizabeth II. Once these have been installed, new post boxes will feature the cypher of King Charles III."[4]
Royal Mail's announcement confirmed that King Charles will appear on the new 1st and 2nd class definitive stamps, as well as all those of other values. Special stamps will also feature a silhouette of King Charles III.
In light of this, thousands of Royal Mail stamps are set to be unusable within months as a new system is introduced. Customers are warned about their '1st' and 2nd' class stamps which will be unusable from January 2023 as Royal Mail begin rolling out a new barcode system to replace the traditional stamp system.
A special barcode will be added to the side of the stamp. Royal Mail initially said the Queen's head will remain a main part of the stamp, although whether this is still the case remains unclear.
The current non-barcoded stamps will be phased out but will be usable until January 31, 2023. Royal Mail said the new barcode will help to introduce "added security features" and "pave the way for innovative services for our customers".
Environmental impact
Britain's new monarch has been an outspoken campaigner for the environment for more than 50 years.
The introduction of new banknotes and stamps featuring the King's image is expected to be implemented in a way to reduce the "environmental and financial impact" of the changes[5].
The Royal Mail and Bank of England said they have received guidance from King Charles' royal household aimed at minimising cost and ensuring a sustainable transition when changing the UK's banknotes and stamps to take the King's image.
The Bank of England has confirmed that existing stocks of notes featuring the Queen will continue to be issued and new notes will be printed to replace worn ones, once the demand for notes arises. Notes featuring the Queen's portrait would continue to be legal tender and only removed if worn or damaged.
For the new stamps, Royal Mail said stamps featuring King Charles will enter circulation once current stocks of stamps are exhausted.
Security and the notable changes
Bank notes counterfeiting
As of Friday 30 September, old paper notes are no longer to be accepted.
The decision to transition to polymer notes back in 2021 was made to increase the notes' resistance to damage and fight illegal counterfeiting. While King Charles III will come up on the new polymer notes, the Bank of England has announced that around £6 billion in old £50 notes and more than £5 billion in old £20 notes will no longer be recognised by UK businesses.
In future, the synthetic notes will also be replaced to enable the distribution of notes carrying the image of King Charles III and to gradually phase out notes bearing the image of the late Queen.
The move to polymer banknotes made them cleaner, safer, and stronger. Most notably, the new form of banknote is much more difficult to copy, counterfeiting levels have fallen significantly since the swap.
Some recognisable instant security features to avoid counterfeit notes include:
Hologram image change
See-through window
Silver foil patch
Ultraviolet number
Here's a short video provided by the Bank of England which covers the key security features on all current banknotes:
So, what's next?
The new reign transition is in place, but changes will be released gradually. While it may be some time before our coins and notes change, the portrait of the King that will appear on our currency will be revealed by the end of this year.
As with stamps, existing stocks of notes featuring Queen Elizabeth II will continue to be issued into circulation. New notes will only be printed to replace worn banknotes and to meet any overall increase in demand for banknotes.
We are a world-leading security printing company that specialises in security print and digital transformation. From its origins in 1845, our firm specialises in security documents such as ballot papers, certificates and electronic payslip services.
In 2008, we worked with Lewes District Council to create a new complimentary currency to celebrate Lewes and the diversity and richness of its independent traders, encouraging visitors to shop locally. The scheme was successful and Zunoma remains the secure printer replenishing stock when necessary.
Local and community currency is a powerful way to raise awareness about the way we spend money and incidentally, a pound spent locally keeps building wealth as it circulates, instead of emitting to the global economy. The Lewes Pound aims to build economic resilience and sustainability by supporting local businesses and producers, thus reducing our carbon footprint and encouraging local employment. To find out more about our services and the importance of security-print, please do get in touch.
---
[1] https://www.theguardian.com/uk-news/2022/sep/08/queen-death-cash-stamps-flags
[2] https://www.royalmint.com/aboutus/press-centre/the-royal-mint-unveils-official-coin-effigy-of-his-majesty-king-charles-iii/
[3] https://www.bbc.co.uk/news/uk-63193924
[4] https://www.royalmailgroup.com/en/press-centre/press-releases/royal-mail-group/his-majesty-king-charles-iii-to-feature-on-royal-mail-definitive-everyday-stamps/
[5] https://www.bankofengland.co.uk/news/2022/september/boe-banknotes-featuring-hm-king-charles-iii